Lufthansa started their operations in Bulgaria 45 years ago
оn April 2nd,
1970 with a three hour flight Sofia to Frankfurt
o
n Boing 727
, which was able to accept from 94 to 114 passengers on board. The flight was every Thursday – once a week. Only a few months later, in June, a second flight was assigned on Sunday.


At the moment Lufthansa is the biggest airline group in Bulgaria.
With constant development of the scope and reach of services, Lufthansa currently
firmly holds its position as the second largest IATA carrier – in terms of capacity and market share – operating out of Bulgaria.


"In fact, three carriers of the Group, Lufthansa, Austrian and SWISS are present in Sofia. Together, we offer more than ten daily departures from Sofia to our hubs. In 2014, we were able to welcome 750,000 passengers onboard", said Mr. Alexander
Tolweth
, General Manager in Bulgaria. This is with 19% more than the previous year.
"Lufthansa is set to become the first and only Five Star airline in Europe and the Western Hemisphere. With continuous investments directly benefitting the customer in its experience and amounting to more than 3 bn euros up to now, Lufthansa will proudly join the group of only seven other Five Star airlines worldwide. This is a direct outcome of our decision to focus on customers and quality, without compromise", added Mrs. Heike Birlenbach, Vice President Sales and Services Europe Lufthansa German Airlines.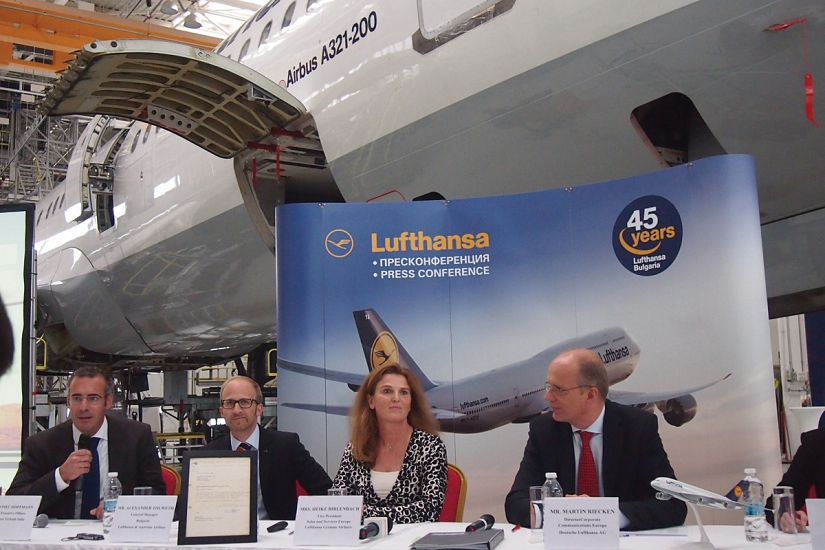 Apart from Lufthansa's traditional destinations, new leisure destinations are available as well, including new non-stop service to Florida's west coast, five weekly flights on the new Frankfurt-Tampa route until October under summer schedules and four weekly flights from 25th October, 2015. Tampa is Lufthansa's third Florida destination, joining Miami and Orlando, making a total of 18 US destinations. New expected destinations will include
Nairobi (Kenya) at the end of October, Cancun (Mexico), Male (the Maldives) and Mauritius in early December and Panama City (Panama) in March of next year.
Furthermore, Lufthansa extends its position as an innovation leader for digital services by offering broadband Internet on board for short and medium-haul flights from 2016 onwards, becoming the first network airline in Europe to introduce the service for short and medium-haul flights. Another prerequisite for the
Lufthansa
passenger's comfort is
that the
company completed the most extensive cabin renewal programme in its history.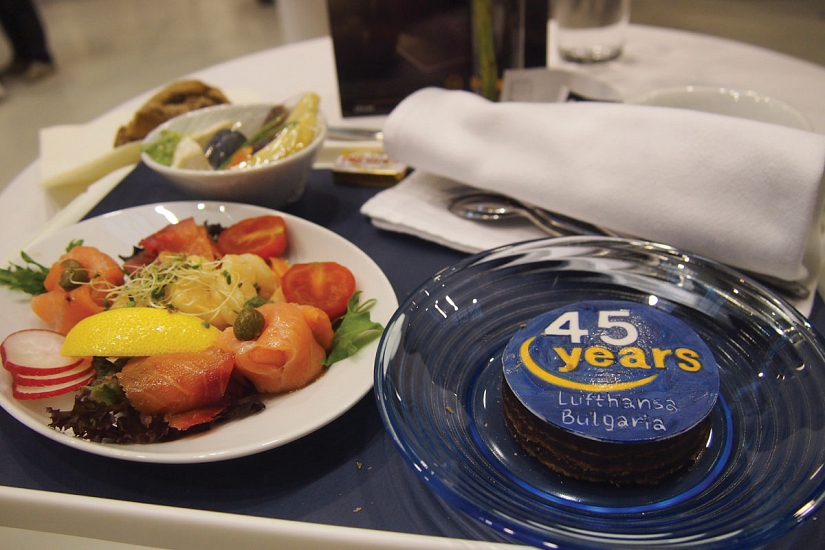 As of now, only aircraft with new cabin interiors are in scheduled service. Thus, all 106 Lufthansa long-haul aircraft in the Business and Economy Class are equipped with the latest cabins and the newest seats. Furthermore, all long haul aircraft feature the brand new Premium Economy Class, with 50% more legroom, width and recline, an upgraded culinary service and baggage allowance for two checked bags, instead of one, compared to Economy Class. In 76 aircraft passengers, can indulge in the new five star rated First Class cabins.